News & Media
The government's TeleSchool Education TV is helping compensate for the learning crisis in these uncertain times. It may be far from perfect but it is work-in-progress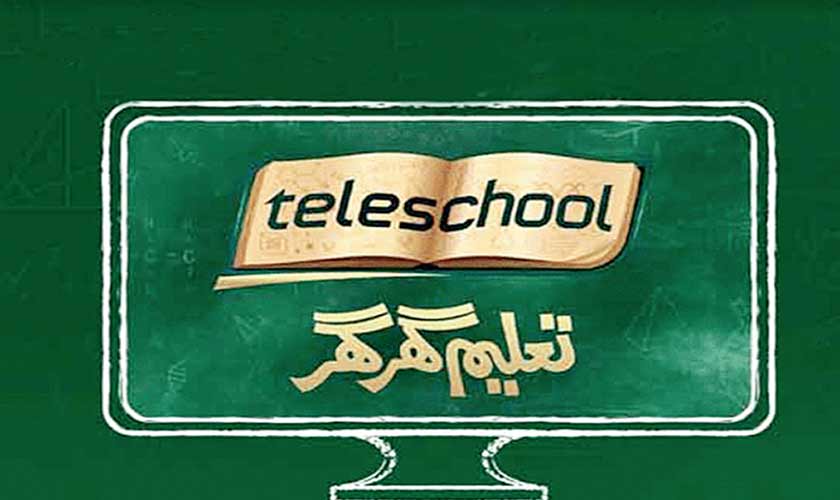 Covid-19 is reshaping education systems as it has become one the greatest threat to global education along with human lives and economy. According to the World Bank Blog, the pandemic has caused more than 1.6 billion children and youth to be out of school – close to 80 percent of the world's enrolled students. In this learning crisis, various countries have opted for different methods to mitigate its repercussions.
In Pakistan, a large number of private schools have already started using online learning systems, and the federal government has launched TeleSchool Education TV, since April 14, for students of public institutions – from Grade 1 to 12. The Ministry of Education with the collaboration of PTV (Pakistan Television) has started a new channel called TeleSchool to compensate for these uncertain times. To cover the vast majority of students, this channel is available on satellite, terrestrial and cable.
The TeleSchool transmissions are on from 8am to 6pm, seven days a week. At this stage, the available learning stuff is a good academic material, yet insufficient, Ministry of Education Advisor Umbreen Arif tells TNS. "Our major concern is to facilitate students of Grade 8-12 who will be appearing in exams as soon as this situation fades away."
Umbreen Arif admits that parents are expressing serious concerns regarding the insufficient academic material. "We are trying our level best to cover most of the syllabus in the 10-hour slot. Our prime focus is to cover the main subjects", she says.
Currently, some private EdTech organizations like Muse App, SABAQ, Idara-E-Taleem-O-Aagahi, Sabaq.pk, Taleemabad, Knowledge Platform and others are sourcing content for this initiative. Again, a serious problem for students and parents is to share their feedback, a profound situation for students of senior grades is to ask questions if they find themselves in a problematic situation.
Moreover, PTV has no mechanism, till now, of re-telecasting academic material being aired. Producer PTV Hamid Sheikh says that there is no organized structure yet to re-telecast content and entertain any kind of feedback. "We are working on it and hopefully will figure out a practicable and result-oriented mechanism", he adds.
Arif considers it a challenge. She says that an SMS service is going to start soon so that students or parents can reach out to the instructors with their queries. This service will also be utilised to assign tasks to students.
The other option for students is to visit web pages of the above-mentioned content providers to re-watch videos and to seek solutions to queries. Hassan Bin Rizwan the CEO of Muse App and SABAQ, tells TNS that his organisation is receiving positive comments. "We have seen a spike in the number of people visiting our website and downloading our Muse app because of our animated videos – the kids want to watch them again and again", he says.
Storytelling videos, for small grades, based on some stories like Peelay Dupattay, Our Superhero Edhi Baba, The Winged One, Jal Garhay Ki Kahani are part of the content. Videos based on information about nutrition, financial literacy, hygiene and self-awareness etc are also being aired. Educationist director of Idara-E-Taleem-O-Aagahi, Bela Raza Jamil says this kind of stuff is covering primary and secondary school levels.
She adds, "The storytelling content is not only about social emotional learning but also developing language. Livelier content can increase the interest of children, especially on weekends."
Nevertheless, there is a large number of public-school students who cannot avail this opportunity. According to Annual Status of Education Report (ASER), 60 percent of people living in villages and remote areas have access to TV. In addition, there are many who cannot afford internet facilities. Bela Raza says that the system can be more successful if government can develop a vibrant structure as quickly as possible.
Umbreen Arif, the advisor, states that a plan to engage radio services for education purpose is in its final stage. "Moreover, some offline options for those having no internet facility are under consideration. A digital platform called E-Taleem is in the completion process. It would be a digital portal carrying all the aired stuff for those who want to watch it again", she says. "For children living in villages and remote areas, a community-based approach will be introduced shortly to facilitate those who have no access to TV at home."
There would be another challenge for the ministry soon. Hassan Bin Rizwan points out that EdTech companies have given all content free of charge. But, he says, the available content will run out soon and there will be need for additional content and programming.
One option is to tap the public-school teachers, Bela says. She says, "Most of them are well-educated and trained to use technology. They can be of great help in producing academic content within no time. This approach will be very productive either way: if the current situation prolongs or the government decides to keep TeleSchool going on permanent basis."
The ASER report published in 2018 had said that 22.5 million children were out of school. Bela believes that TeleSchool approach can be useful for them, as well.
The TeleSchool system is certainly imperfect but a lot is being done to improve its structure during lockdown and for future, says Umbreen Arif. "Our focus, now, is on the post Covid-19 days. The future structure of TeleSchool and E-Taleem will serve both school-going and out-of-school children. We are going to introduce certification for out-of-school kids and uneducated adults who want to benefit from this programme."
Source: https://www.thenews.com.pk/tns/detail/652602-a-new-way-of-learning